---
SUMMER SCHOOL 2015
---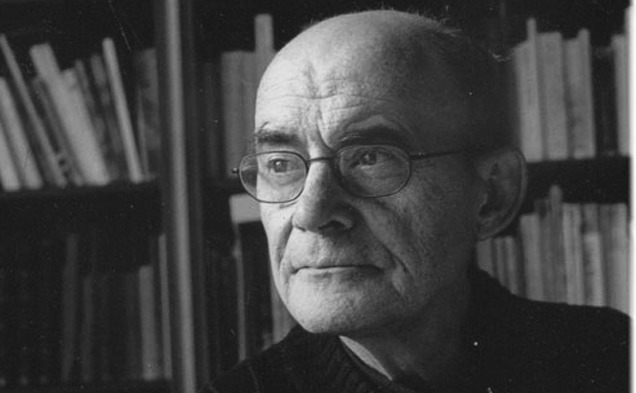 ---
JEAN-LUC NANCY
Terme Acqua Pia, Montevago (AG)
29th August – 2nd September 2015
(APPLICATIONS CLOSED)
---
Partition – more than difference – emphasizes that sexes never appear detached one from each another, one against the other, because 'sex', for the most of the living, is the place of disclosure and relationship, it is the trace of being-with that is first enrolled into body earlier than any other inscription. Sex, more radically then discourse and plurality of its voices (here we mean to echo The partition of voices, a famous text by Jean-Luc Nancy), suggests itself as the logic of partage (French for division and/or sharing) that rules hermeneutics according to Nancy. The analogy is not surprising: in the Symposium Plato calls Eros hermeneut, for his standing firmly between two, in the infinite combinations of two, that also include the divines too. To Jean-Luc Nancy, the being-with philosopher, it is asked, more than a theoretical shift, a recrossing of the with starting from the between/entre. This recrossing has to express both sex considered starting from the place, and the place approached starting from sex.
The need for such recrossing and for the darkness that accompanies it – darkness made of strangeness, of shame, of obscenity that no 'sexual liberation' suppresses – this need seems to be, probably not fully explored, at the heart of current issues about gender and sexual difference, and starting from their urgency is demanding to be deeply reasoned.
---
PROGRAMME
---
Saturday, August 29th
15.00: meeting point in Palermo and Coach transfer to Acqua Pia Thermal Park
17.30-19.00: introduction conference by JLN: Sex and Philosophy
19.00: Discussion
20.30: Welcome Dinner and Party
Sunday, August 30th
8.00-9.30 Breakfast
10-13: Lesson by JLN: Sex and Life
13.30: Lunch
16-19: Discussion
20.30: Dinner
Monday, August 31st
8.00-9.30 Breakfast
10-13: Lesson by JLN: Differing Sex 
13.30: Lunch
16-19: Discussion
20.30: Dinner and Wine-Tasting by Azienda Vinicola La Chiusa
Tuesday, September 1st
8.00-9.30 Breakfast
10-13: Lesson by JLN: Relationship
13.30: Lunch
16-19: Discussion
20.30: Dinner
Wednesday, September 2nd
8.00-9.30 Breakfast
12.00: Lunch
14.00: transfer to Palermo Airport
---
RATES
---
Full Programme: 600 euros
Including:
Summer School courses and workshops
4-Nights Accommodation in Double Room (Extra for single room required)
5-Days Full Access to Acqua Pia Thermal Park (Wellness Centre special services not included)
5-Days Breakfast, Lunch and Dinner (Extra drinks not included)
Coffee Breaks
Wine-Tasting by Azienda Vinicola La Chiusa
Deluxe Coach Transfer from and to Palermo
---
Summer School plus Lodging only: 400 euros  
Summer School only: 200 euros
(i
n this case we could recommend you other lodging opportunities including camping in the SS location)
Please not that JLN will give his classes in French and that the number of Participants is limited.
To confirm the application it is sufficient to issue wire transfer for the half of the cost referring to the chosen rate to the following bank account (for EU-Payments only):
CRF – Centro Internazionale per la Ricerca Filosofica
IBAN: IT 96 I 03359 67684 510700151646 – BIC/SWIFT: BCITITMX – Banca Prossima s.p.a – Piazza Paolo Ferrari, 10 – 20121 Milano
For payments issued from outside the EU-Area please contact us.
Applications should be submitted by March, 30th, 2015.
---
Info: crf@ricercafilosofica.it
---
Program may be subject to changes/modifications.