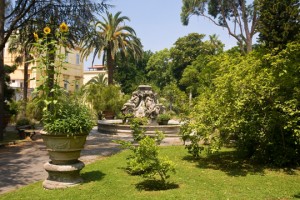 All Participants must be members of CRF.
To submit your application please issue a wire transfer to the following bank account: (for EU-Payments only):
CRF – Centro Internazionale per la Ricerca Filosofica – IBAN: IT 96 I 03359 67684 510700151646 – BIC/SWIFT: BCITITMX – Banca Prossima s.p.a – Piazza Paolo Ferrari, 10 – 20121 Milano.
For Extra-EU Payments please contact crf@ricercafilosofica.it
Conference Fees are:
CRF Membership: 90.00 euros
Friday Official Dinner (optional): 40.00 euros
Saturday Excursion to Segesta Archeological Park and  Terme Acqua Pia (optional): 50.00 euros
Registration Procedure should be completed by February, 15th, 2015.